Looking for wedding tips? From planning stages, to the big day itself, here are our top tips for getting hitched...
Pick suppliers who you love. They can be the biggest and also most unexpected support system on your wedding day.
2. Time to slide the ring on and it won't fit, perhaps due to nerves and the tropical north heat. The solution is easy, smear a little Vaseline inside the band before the ceremony commences.
3. Alone time – just the two of you. Try and schedule in 15 minutes between the ceremony and reception to take a breather as a the newly married couple and enjoy a toast to married life.
4. For your bridal party you want to pick the best guys and gals as your wedding support. Your bridal party will be your biggest support through the planning process and then of course on the day. Choose wisely and take your time with this decision. The last thing you will want is to look at your wedding photos 2 or even 5 years later and no longer be in touch with those people.
5. View the ceremony venue in the days leading up to your big day at the exact time as your ceremony. If you are marrying outside on a beach or in a park, it is worth checking out the light at the time of your ceremony to avoid one of your squinting into the sun for the duration of the ceremony.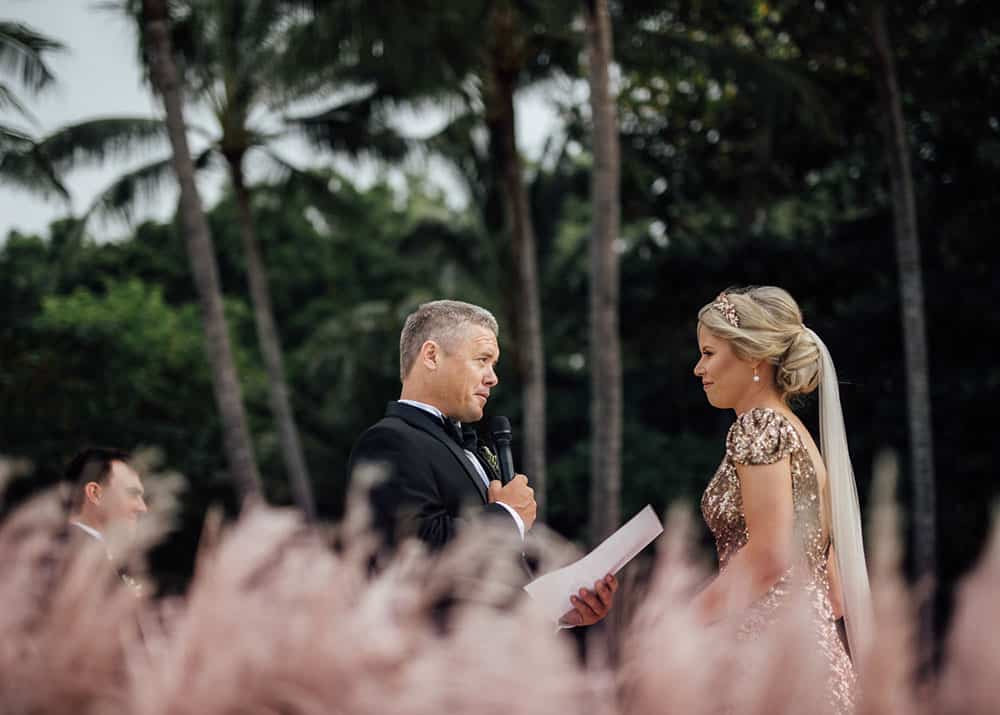 6. Give the groom his very own set of responsibilities. He will definitely have his own ideas, thoughts and opinions and ask him what he would like to be involved in. Most guys will choose things like menu choices and drink selections along with music.
7. Wet weather back up plan. Make sure you have a contingency plan if it's wet – particularly for an outdoor ceremony.
8. Don't be swayed or talked out of what you really want so don't let someone else's opinion get in the way of what you really want. This is your day.
Read these wedding tips and now ready to book a wedding celebrant? Contact Darlene today.